Company News
Strata Oil's Project Discussed In Alberta Oil Magazine's Feature Story On Carbonate Triangle
September 19, 2014
Strata Oil received coverage in one of Canada's top energy publications, Alberta Oil Magazine, in their September 2014 edition. Their editorial team was doing a feature story on the Carbonate Triangle and contacted us, and Laricina Energy. Below is a brief scanned excerpt of the story but you can read the entire thing on the Alberta Oil website (see link below).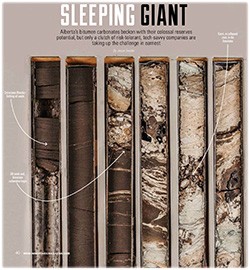 (Click to view large version)
Strata Oil was covered in Alberta Oil Magazine's September 2014 edition. Please read the entire story on the Carbonate Triangle here.